News
We aim to bring you updates on breaking news and announcements of interest to our members. If you have an item that you would like to feature here please contact us.
Kay Neale has been involved in running the Leeds Castle Polyposis Group and subsequently InSiGHT since the very first meeting in 1985.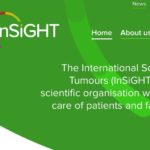 Welcome to your new InSIGHT website!